Big Apple plus big business equals big expenses.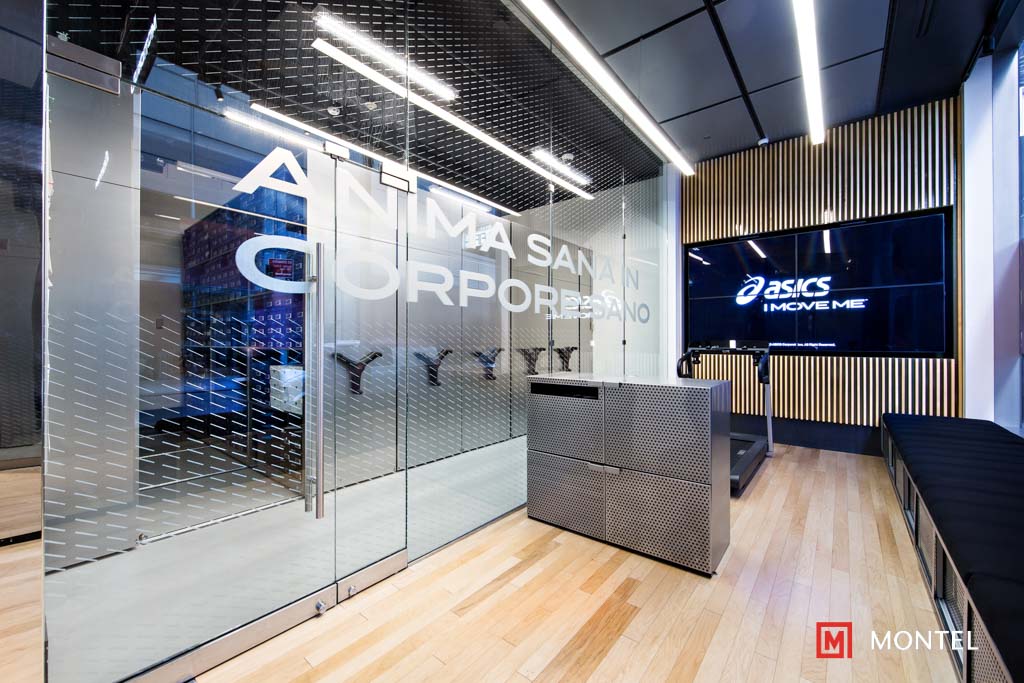 A single square foot of retail space in New York City can run store owners hundreds of dollars, even thousands – and more if these businesses don't know how to be economical with their space. So expensive commercial real estate becomes a trade-off for some of the best foot traffic in the world.
But ASICS learned it doesn't have to be. This internationally recognized leader in running shoes and activewear recently commissioned a mobile shelving installation for its flagship location on Fifth Avenue in downtown NYC. Instead of paying incredible sums to house its enormous inventory, ASICS is already seeing a return on its investment in a high-density mobile storage system versatile enough to shrink the footprint of its inventory's while maximizing capacity.
SOLUTION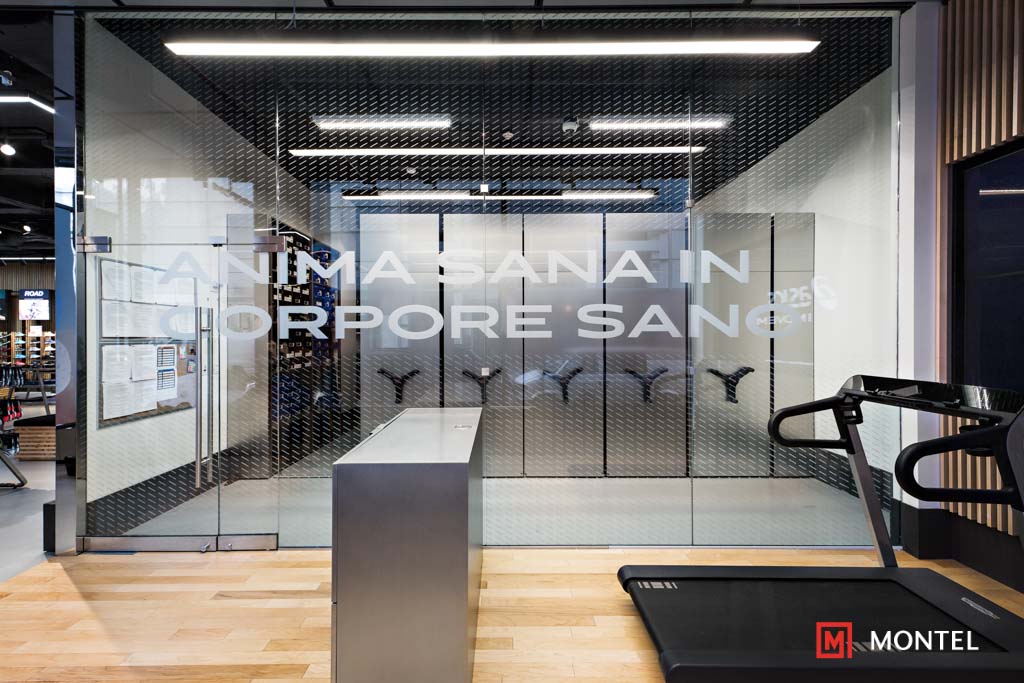 Montel built ASICS NYC both manual and mechanical-assist mobile storage systems, both with SmartShelf technology, which combines feather-touch maneuvering and sturdy construction with an easily adjustable frame.
Furthermore, Montel worked alongside ASICS interior designers to craft a storage system with stainless steel end panels that blend with the modern and sophisticated look of the whole store.
PRODUCT FEATURES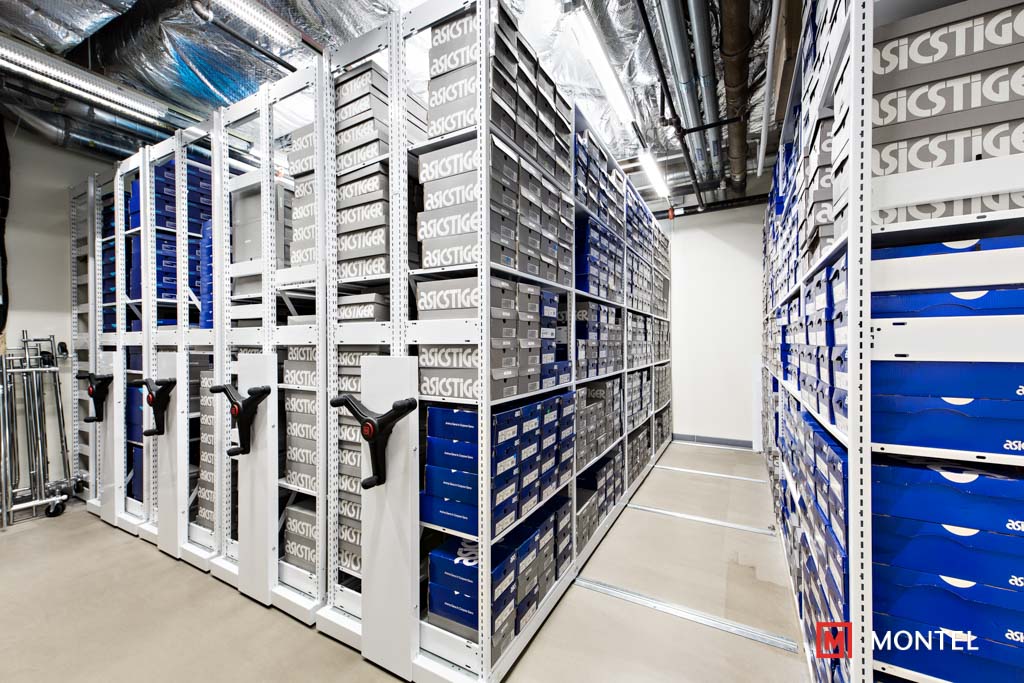 For its main floor and back inventory, ASICS commissioned two SmartSpace 2MAs. Each of its unit in both installations comes equipped with an ergonomic SafeCrank handles with push-button locks. Just one pound of pressure can move one or multiple entire aisles of athletic wear. An additional SmartSpace 2M provides additional coverage for overflow inventory.
Engineered to support tons of inventory, SmartShelf shelving for the SmartSpace 2M and 2MA were customized with adjustable hardware and hanging clothing racks. Any ASICS employee can raise or lower the shelves to accommodate different sized boxes of products without tools or the aid of a professional.
"The SmartSpace 2MA mobile storage system fuses performance and fashion in true Manhattan style for our first ASICS flagship retail location on Fifth Avenue. The Montel product quality is not expensive, it's priceless."
BENEFITS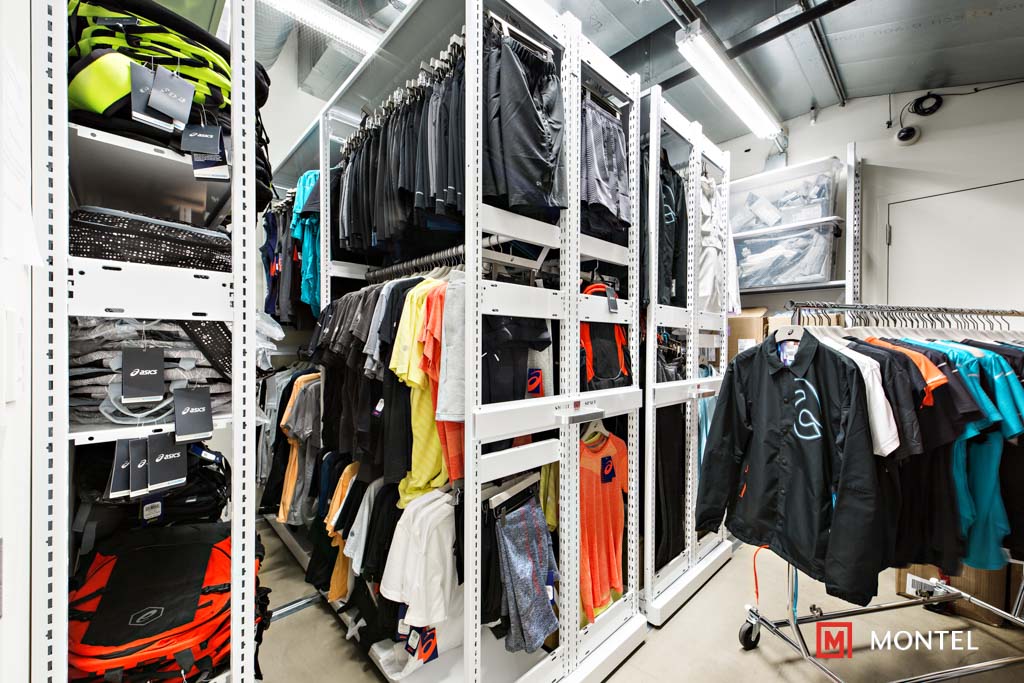 Every inch counts when you're paying top dollar for retail space. With high-density mobile storage at key locations, ASICS drastically cut back its storage needs without compromising on quantity and customer service.