Fashion institutions like Marios are not built overnight. They take generations of love and challenges to nurture into existence.
What started in the 1960s as a family-owned and -operated clothing store in Portland, Oregon, has become an internationally recognized purveyor of luxury clothing and accessories for men and women with multiple locations on the East and West Coasts. True story: Marios was the business that introduced American audiences to wildly popular Italian brands Canali, Ermenegildo Zegna and Diesel Jeans back in the mid-70s!
As the Marios legacy passed from parent to child, the company's accomplishments only multiplied. Maybe having an eye for style is hereditary?
Marios recently partnered with Mitchell Stores, another incredibly successful family-run clothing retailer with a common belief: Treat customers like co-workers – and by that, we mean family.
Snagged on a storage dilemma
Designer suits and jewelry are Marios' forte, but storage has been something of a loose thread, particularly at its Seattle, Washington, branch.
Retail space in Seattle isn't cheap – at $224 per square foot, Marios needed a plan for condensing its storage footprint without compromising on its commitment to quality. Its owners wouldn't settle for some passing storage fad. They wanted something elegant, timeless and as fashionable as it is functional.
Time for SF Space Solutions, an Authorized Montel Distributor, to strut its stuff.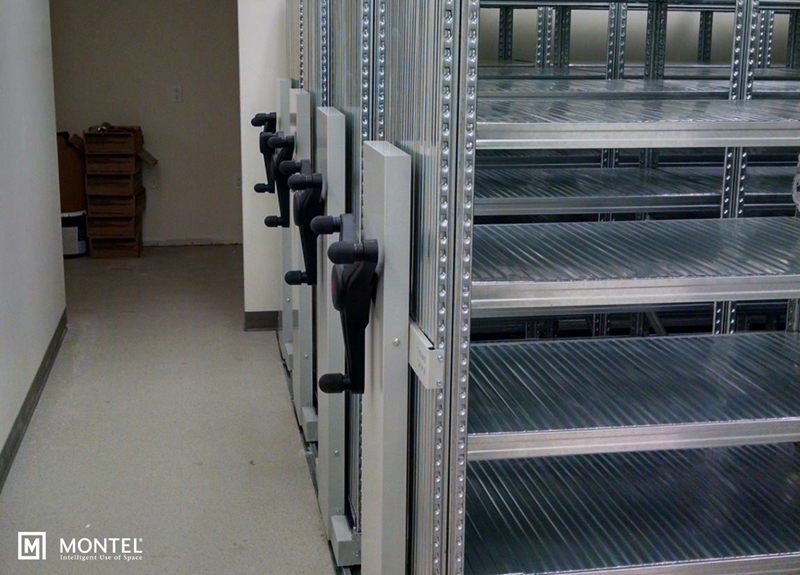 Shelving experts from SF Space Solutions built Marios a totally modern, totally chic SmartSpace 2MA® mechanical-assist mobile storage system, which includes highly adjustable shelving and our latest SafeCrank™ ergonomic handles with push-button locks.
Once its mobile shelving system was fully installed, Marios staff received three immediate benefits:
1. SmartSpace saves money
Without wasting valuable storage space on unnecessary aisles, Marios reclaimed about 50 percent of all square footage once solely devoted to inventory.
Owners can now decide whether to add more shelving for greater product volume or a wider selection, or they can use the space they saved for other purposes, such as expanding the selling floor. Either way, Marios has more options they didn't have yesterday thanks to the maximizing power of mobile shelving.
Fully adjustable shelvings only add to the space-saving benefits. Marios staff can customize their shelves to the exact heights they need and never waste a single cubic foot of space because of inflexible storage equipment.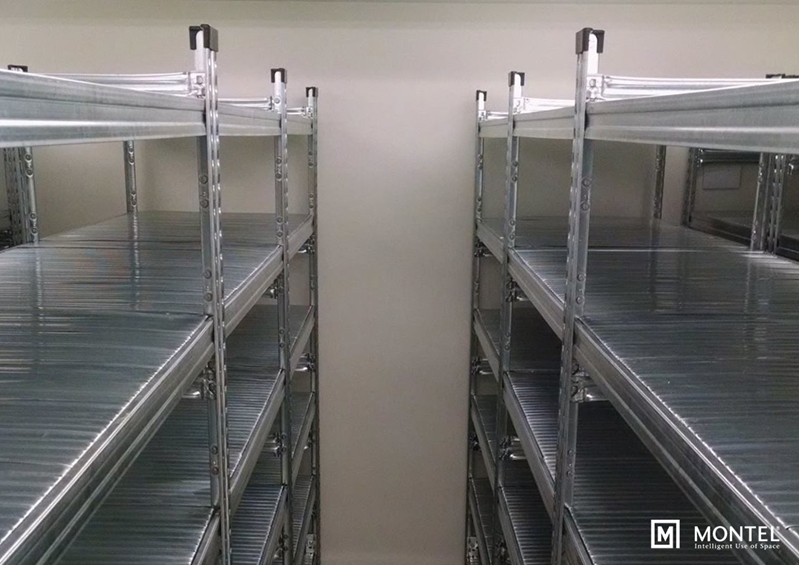 2. SmartSpace protects merchandise
Luxury fashion doesn't stay that way forever, not unless it's cared for properly. Before Marios customers fall in love with the store's collection on the sales floor, Marios staff do their best to keep their clothing and accessories in perfect condition in storage. But inventory management with traditional storage hardware requires a lot of attention and organization, which might detract from other crucial operations.
With collapsible mobile shelving, preserving high fashion just got a whole lot easier. SmartSpace mechanical-assist shelving systems prevent unnecessary or accidental contact with inventory, thereby reducing the risks of damage and loss.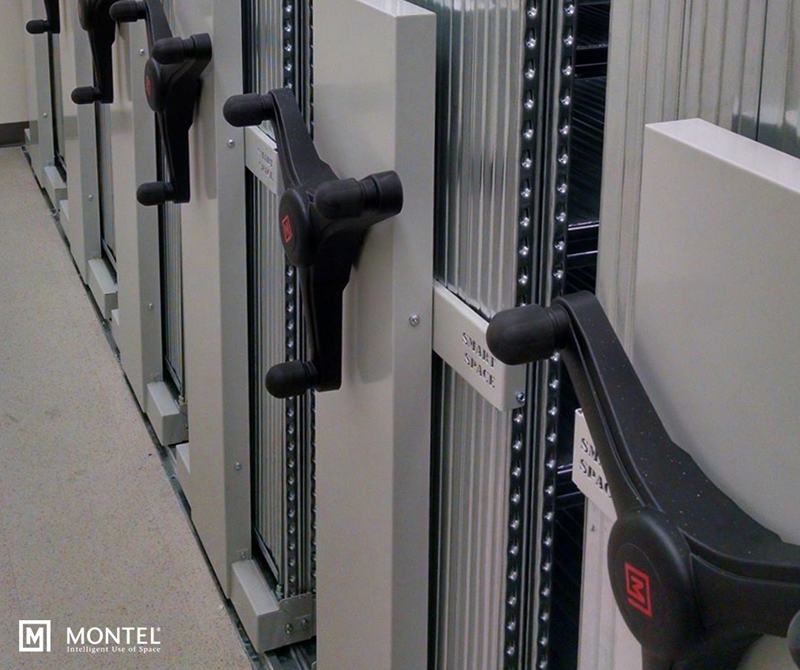 3. SmartSpace empowers customer service
Clunky, hard-to-manage storage equipment can't stand in the way of customer service. We know mobile shelving systems beat traditional shelves in a number of ways, but is it as simple to use as an ordinary shelf?
Marios knows it does. No matter how much fabulousness the retailer piles onto a mobile shelving unit, SmartSpace users need only a pound of pressure to activate a SafeCrank handle and create an aisle. Once opened, the system locks with a push of a button for added safety.
We'd like to thank SF Space Solutions for yet another excellent installation. Your hard work really shows!
Looking to bring mobile shelving to your retail clothing store? Contact your local Authorized Montel Distributor today.