Successful thespians assume many different identities over the course of their careers, but a majority of their performances would fall short of impressing audiences without an expert costumier pulling the strings – or in this case, threads – behind the scenes.
Theatre students and faculty at Laval University in Quebec City know this all too well, so when they needed their storage tailored for added efficiency, they commissioned Montel to design them a shelving system worthy of a standing ovation.
Reimaging costume racks
Maybe many modern theatrical productions can get away dressing actors in common street clothes, but oftentimes stage costumes are too extravagant to reside long-term in traditional clothing storage. Comedies can quickly turn tragic as ill-fitting storage options could cause damage to delicate materials therein.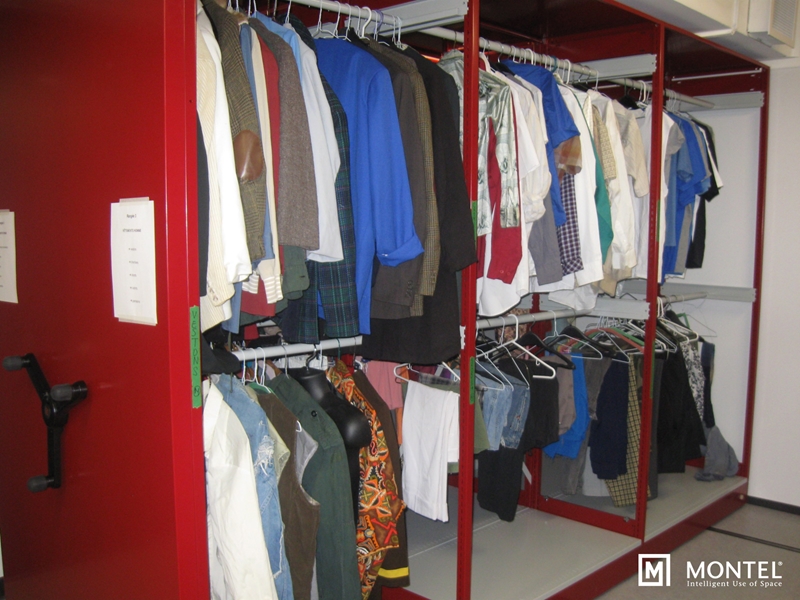 However, thanks to Montel's SmartShelf 4-Post Hybrid Shelving, Laval University's theatre department got the happy ending it deserved. Adjustable racking and shelving options ensure no hems drag on the floor and no feather-thin frocks get crumpled. Better still, since Montel mounted the clothing racks on mobile shelving carriages, the Laval University players won't have to worry about their ever-expanding costume closet spilling out into the backstage area, taking up valuable space.
Smarter storage for audiovisual equipment
Expertly coached actors and appropriate costuming only gets a theatre department so far – they still need lavaliere microphones, stage lights and other audiovisual equipment to fully immerse and entertain their audiences.
Budgeting for the arts, especially in an academic setting, is always an exercise in frugality. When theatre departments invest in expensive sound and lighting tech, they must also invest in protecting it all to get the most out of it rehearsal after rehearsal, season after season. Additionally, audiovisual assets tend to be both bulky and heavy, two characteristics traditional prefabricated shelving simply cannot contend with.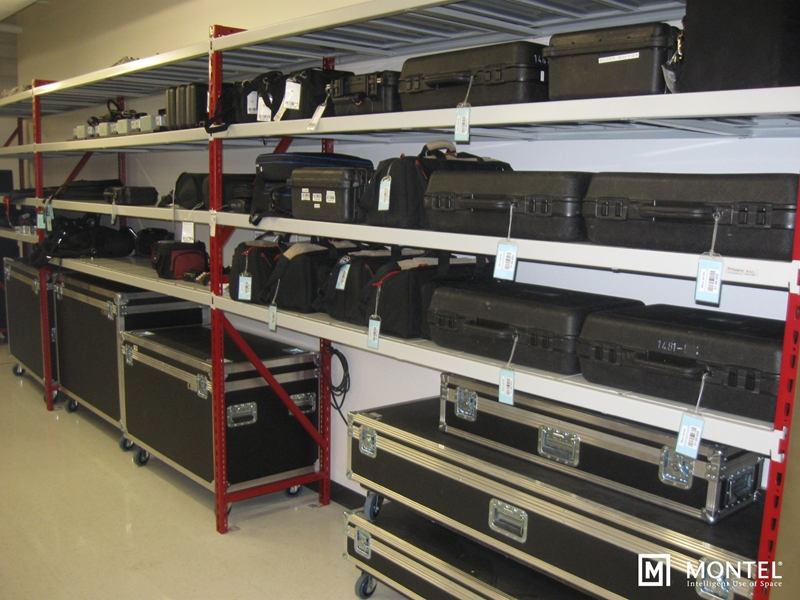 In response, Montel outfitted Laval University with 4D Wide Span racks for their biggest, heaviest audiovisual equipment. Not only can these installations stand up to a theatre's toughest storage requirements, but their fully customizable frames allow student technicians to shape their storage around the equipment itself without wasting space. And with a high-density open design, stagehands can access tech stored on 4D Wide Span racking systems easily, making for speedy setups and timely teardowns.